The 2023 Subaru Love Promise Customer and Community Commitment Award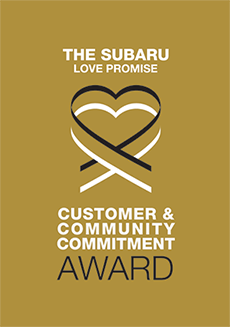 We've been nationally recognized for our dedication to our customers, our community, and the Subaru Love Promise.
We're honored to receive the 2023 Subaru Love Promise Customer and Community Commitment Award. This award nationally recognizes elite Subaru retailers who provide an exceptional customer experience at every interaction with Subaru. These retailers have also demonstrated an outstanding commitment to supporting passions and causes in their local communities in important areas such as the environment, community, health, education, and pets.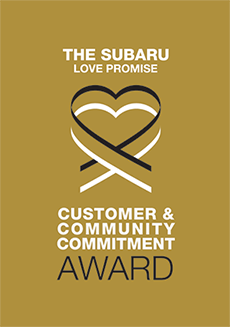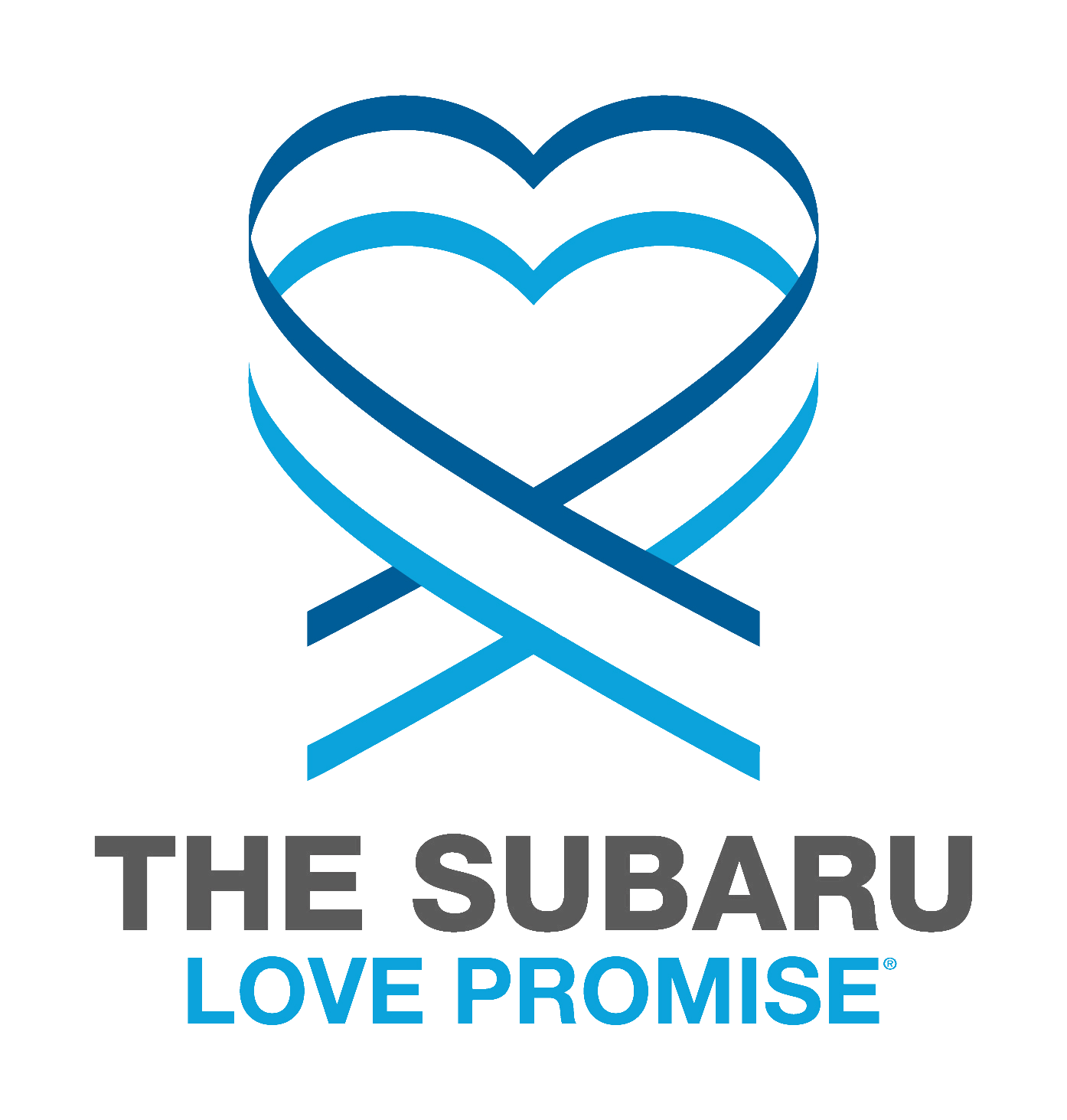 What is the Subaru Love Promise?
Subaru and our retailers believe in making the world a better place and the Subaru Love Promise is our vision of respecting all people. This is our commitment to show love and respect to our customers and to work to make a positive impact in the world.
How is Phil Meador Subaru dedicated locally to the Love Promise?
Our Love Promise can be seen in various partnerships with local charities and non-profits. We're grateful for the opportunity, not only to be a part of our community, but to serve it as well.
Pocatello Environmental Fair, Portneuf Greenway
Every Local School District, Idaho State University
Pebble Ski Patrol, Aid for Friends, Idaho Food Bank, Toys for Tots
Love Promise Stories from Phil Meador Subaru
Subaru and Phil Meador Subaru believe in making a positive impact on the communities in which we live and work. We uphold that belief through our Love Promise Community Commitment. Every month, we select inspiring stories from customers and partners from around our area who strive to support our collective commitment and feature them here
Josie's and Greta's Food Pantry - Katelyn A
Josie's and Greta's story is not one of brave endurance or a life of deprivation saved by a loving human. It is the story of two German Shepherd puppies born into a family of care and support, with all their needs being met. They lived an enviable life on a hillside on the outskirts of Pocatello. Theirs were the vast expanses of hillsides and unencumbered vistas, sunrises and sunsets visible from their deck, crisp walks in winter and long strolls through the tall grass in the summer. They had warm, soft beds and plenty of food. Their humans loved them as their children, and since they had no children of their own, these two dogs would be especially dear to them. They were to be their last. Josie and Greta were born in 2010, and while Josie was the pick of the litter, she never developed the characteristic pointed ears of a well-bred German Shepherd. She had large, intelligent eyes, lovely markings, and ears that flopped to the side and banged against her skull like a hound dog's. She was kinder and smarter than she was brave. Greta was the last of the litter to be chosen. In fact, the person who had said they would take her never showed, so Gene and Dorothy offered to "foster" her until a home could be found. That home was in the wild hillsides of fragrant sagebrush filled with wild rabbits and deer. She grew to be scrappy, short-legged and somewhat beady-eyed. Gene called her his "little buddy." When Gene's health took a turn for the worse, the family moved to town, where Josie and Greta grew to accept a small yard and limited walks with their now-older people. There were geese to bother and new smells to smell, but they were themselves growing old. In 2020, Greta passed away from cancer of some type. Josie stood despondent and bereft and soon died of what seemed to be a broken heart. In honor of two dogs who were loved so deeply, their people want to make sure other animals have a chance at a good life, safe and well-fed, sheltered and cared for as their dogs were. All About The Animals Coalition has provided Phil Meador Subaru with Josie's and Greta's food pantry drop off at the back of their lot. The food pantry is accepting donations for; dogs, cats, poultry, ferret, rabbits, cows, horses, and all our loved animals in between. In these frigid temperatures that are to come this winter, everyone is in need of extra help. Especially those who depend on their human companions to care for them.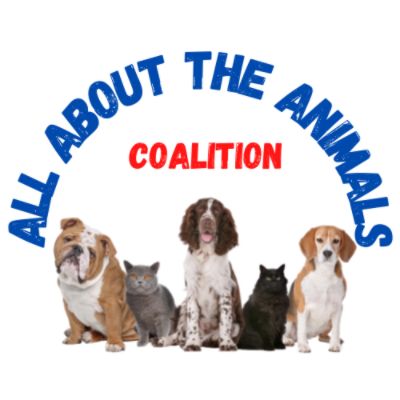 ---
All About The Animals Coalition - Katelyn A
All About The Animals Coalition has partnered with us to provide a pantry drop off. Folks can drop off food for animals so that our furry family members never go hungry. You can stop by during the day to drop off food. This is such a great cause so all of our companions feel happy fed and safe. We are so happy to partner with these great people who care so much about our pets!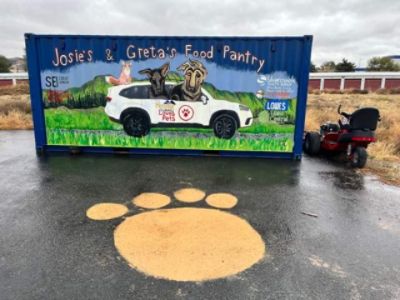 ---
Wilcox E - Katelyn A
Phil Meador Subaru partnered with Wilcox Elementary School for the Subaru Loves Learning event. Being able to give back to our community, by providing new school supplies, art supplies, and science magazines to these amazing bright minds. Thank you Wilcox Elementary for your beautiful letter of gratitude, we are happy to help and support our community.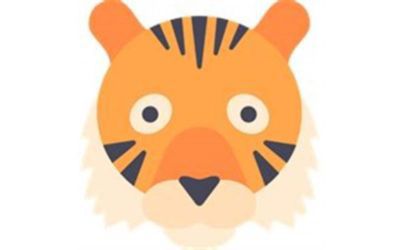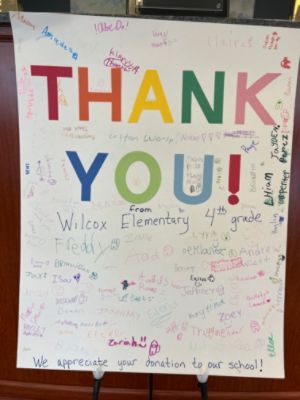 ---
This is Why We Are Here - Janet & Jay W
It is with great pleasure that I am writing to Phil Meador Subaru. I have never experienced the incredible customer service that I have had with your Subaru dealership. (10 Stars out of 5). My story begins with a visit from California to Yellowstone. This journey's purpose was for my wife and I to meet up with my siblings and their spouses, a family reunion of sorts. We had rented a cabin just outside of Yellowstone National Park. We start our journey from Roseville, California. We start up our Subaru Forester and begin what will be a two-day journey to our final destination. The drive goes extremely smooth with no issues. After a long day of driving we check into our hotel in Pocatello, Idaho and put all of our luggage in the room. Next, we decide that we want to grab a bite to eat. We get back into our Forester and turn on the car, and to our disbelief all the lights, engine light, and eye sight light come on. My wife looked up the nearest Subaru dealership to us, and it is about a mile or so away. I drive to the dealership the next morning early, before they open. We are met by an incredible person named Eric Woodland. Eric Woodland is one of the most incredible people that I have met. Whatever, Subaru is paying him for his services is not enough. Eric is a person that truly wants to help people. He is caring, understanding and really wants to do what is best, not only for the dealership, but for the customers of Subaru. Eric takes the time to find out what the issues are, and wants that customer to get back on his/her way in the shortest order possible. After having his technician take a look at the vehicle, he tells me that the Thermal valve sensor has gone out and that they do not have that part in stock and will need to order it. He explains that it will take at least 3-5 days for the part. So as not to completely ruin our trip to Yellowstone, Eric offers us a Subaru Loaner car. The Tuesday night before heading back to Pocatello, Idaho, Eric calls us with the news that the car is ready, that they just need to run some tests to insure that all is right with the vehicle and that it would be ready for pickup Wednesday morning. We drive back Wednesday morning and there is our car all clean as he had it washed and is ready for pickup. The story does not end there. It takes us two days to drive home. That morning, as I am making eggs and bacon for my wife and I for breakfast the phone rings, and you guessed it. It is none other than the incredible Service Advisor, Eric Woodland making sure that we made it home safely and with no issues with our Subaru Forester. That is taking customer service to the next level! I am so impressed with Eric of course, but also with Phil Meador Subaru for hiring such and incredible person! Eric is the pinnacle of customer service, he is a standard by which all customer service people should strive to be. I would love having Eric as my next door neighbor as he is that genuine. It makes me think that the next time I need to buy a new car-Subaru, that I should take the two day drive from California to Pocatello, Idaho and Phil Meador Subaru. Right now, all I can say is thank you, thank you, thank you to Eric and Phil Meador Subaru for the most fantastic customer service that I have had the pleasure of being on the receiving end of. I appreciate the care and concern that I have received, more that this letter expresses. You guys are the best!!! Sincerely, Jay and Janet Wieland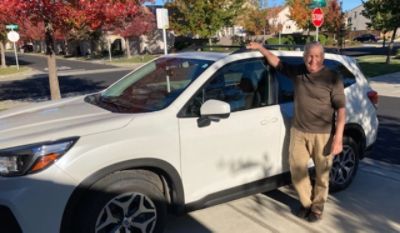 ---
Subaru Loves Pets 2022 Adoption Event - Randi T
Pocatello Animal Shelter - Subaru Love Story Meet Orion! A sweet, young dog came into the shelter scared and not sure why he was there. He was picked up by the local animal control and brought to a very full facility. We gave him a couple of weeks to decompress, but no one came looking for him. He was placed on the adoption floor where he blended in with the dogs around him. Day after day he was overlooked by potential adopters and you could sense some sadness in his eyes. Every day he was loved and embraced by the staff and the volunteers who have fallen in love with this amazing boy. A couple of months have passed and he still hasn't found a home. Despite the extra feedings, lots of treats, and plenty of exercises, the stress of the kennel was too much for Orion. He was quickly losing weight, clearly not meant for life in a shelter. Orion had a lot of staff and volunteers concerned about him, so he was added to the list to take to our Subaru adoption event. Phil Meador Subaru graciously hosted an adoption event at their lot on October 22, 2022. This event allowed us to take over a dozen dogs and a dozen cats in hopes to find their forever homes. A man walked to look at the animals and a few moments later was seen walking out with tears in his eyes. One look at Orion, this was a dog that reminded him of a dog that he had recently lost. The man was instantly drawn to Orion. He wasn't planning on adopting that day, but couldn't seem to leave Orion behind. He brought his family, including their other dog, to come to meet Orion and it was definitely a match made in heaven. We spent hours talking about the dog and his needs, especially his weight concern. They understood and were more than willing to get Orion back to a healthy lifestyle. Not long after they left the event with Orion, his new family sent a picture showing that he was already settling in well. A few days later they sent another sweet update saying: "Just a quick note to let everyone know that Orion is settling in to his new home just fine. Wanted to also compliment you all on a really nice adoption experience (along with Phil Meador and Subaru), we know that events like that are a ton of work and it was well-organized and well-thought out. We hope it was successful for many of the other animals as well. We also wanted to let you know that Orion was scheduled for a check-up tomorrow morning at 8:30 as part of his adoption package (I think at Community Animal Hospital), but I think we will skip that appointment and get him started with the vet that we have been using for the last 30 years. We're hoping that you can just take a credit on Orion's visit and put it towards another shelter animal who needs it. Thanks again for everything! " The Pocatello Animal Shelter wanted to give a huge thank you to the employees at Phil Meador Subaru for allowing us to show off our adoptable animals and find those, just like Orion, the perfect family. For years, Subaru have supported animals across the country and they have made a great impact at our shelter.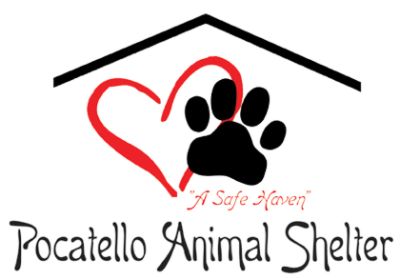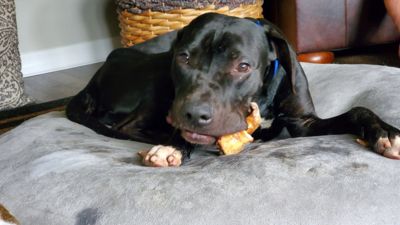 ---
FINDING FOREVER HOMES! - Brent H
Phil Meador Subaru teamed up with Pocatello Animal Services and held a pet adoption. These are great folks that really go all out to find forever homes for all of these beautiful animals. We enjoyed having them here and seeing the smiles not only from the folks who adopted there new family members but you can also see the joy on the faces of the pet knowing they finally get to go home!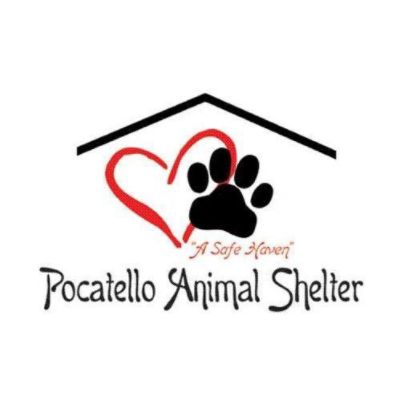 ---
Sharing The Love and Helping Kids - Brent H
This year for the Subaru Share The Love Campaign Phil Meador Subaru partnered with the Bannock Youth Foundation. Bannock House provides residential care for eligible youth ages 10-18. Other programs include the In-Home Services Program, Treatment Family Services and Individual, Family & Group counseling. The Family Resource Center provides a variety of supportive services and activities to strengthen families. Programs include the Nurturing Parenting Program, Developmental Playgroups and the BabySteps Program. MK Place provides a structured therapeutic community to adolescents between the ages of 13 and 17 with drug and alcohol issues. Both inpatient and outpatient services are available. Square One offers emergency shelter for runaway and homeless youth. Other programs offered include Transitional Living and Independent Living Programs. This year thanks to our great customers and Subaru of America we were able to present the Bannock Youth Foundation with a check for $16,000. We are so happy to be able to help the kids and this great orginization!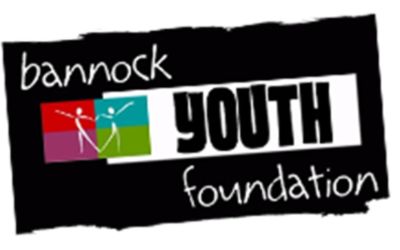 ---
A very special new pet! - Brent H
Phil Meador Subaru and the Meador Family contributed $10,000 for a family member for the Pocatello Police Department. K-9 officer Lobo has joined the force. Lobo is replacing officer Dex who passed away after having cancer. Officer Bridget McAurthur will be Lobo's handler. Jason Meador said "We just hope that Lobo lives a good healthy life, is successful and hopefully the dog that the police department needs him to be." All us here at Phil Meador Subaru wish Bridget and Lobo safe travels and good luck!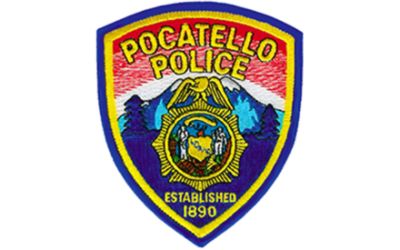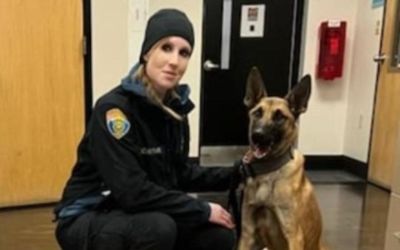 ---
Helping Stay Warm - BJ S
Phil Meador Subaru partnered with Aid for Friends to deliver blankets for the homeless and those stay in shelters. this is such an important project here in Pocatello Idaho as the temperatures in winter time can get well below zero. We have had a great relationship with air for friends in the past to help struggling people in our community. We hope to continue working with this great organization as they do so much for our community. Thank you Aid for Friends.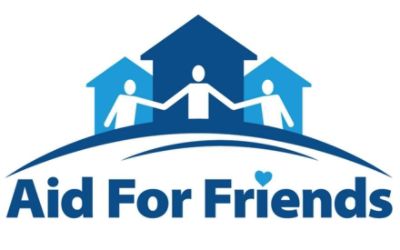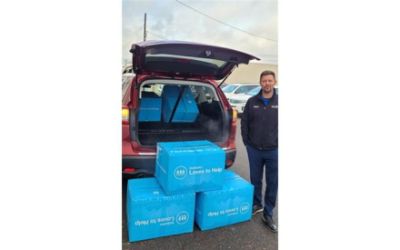 ---
The Reward - Wilcox E
Once again Phil Meador Subaru partnered with Wilcox Elementary School for the Subaru loves learning event. The school, was able to buy science magazines for the kids, playground equipment, and art supplies for the students. The kids were super excited! The true reward from this, was all the kind thank you letters from the students back to us. We know we are not in this for the rewards, but it made such a big impact here on all of us the kindness we received. This is what the Subaru Love Promise is all about!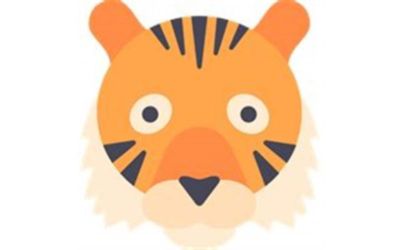 ---